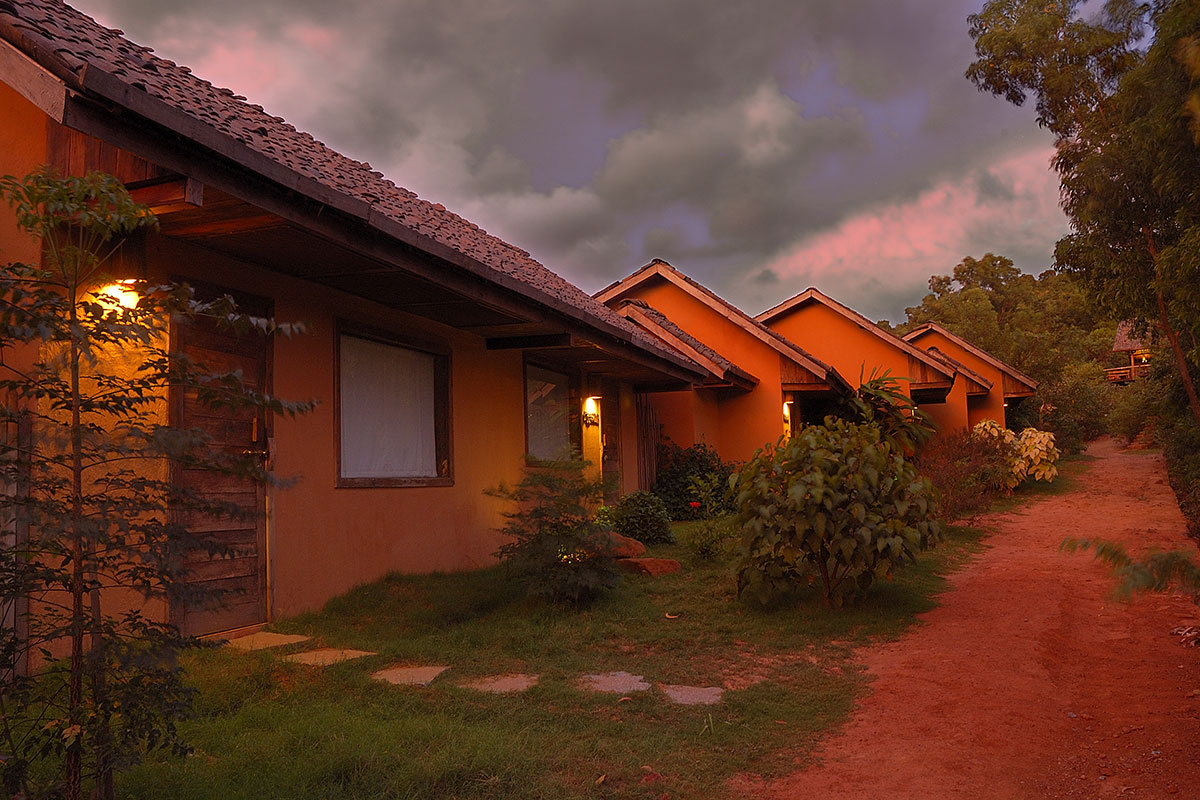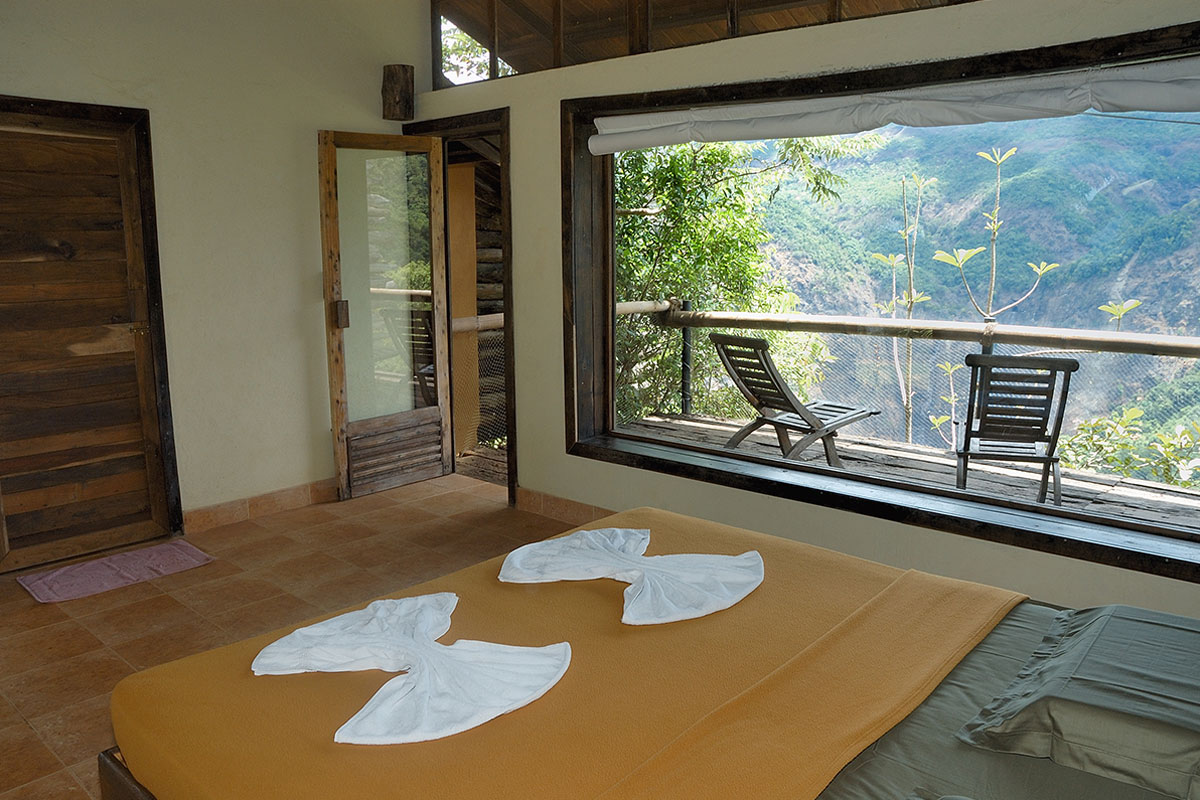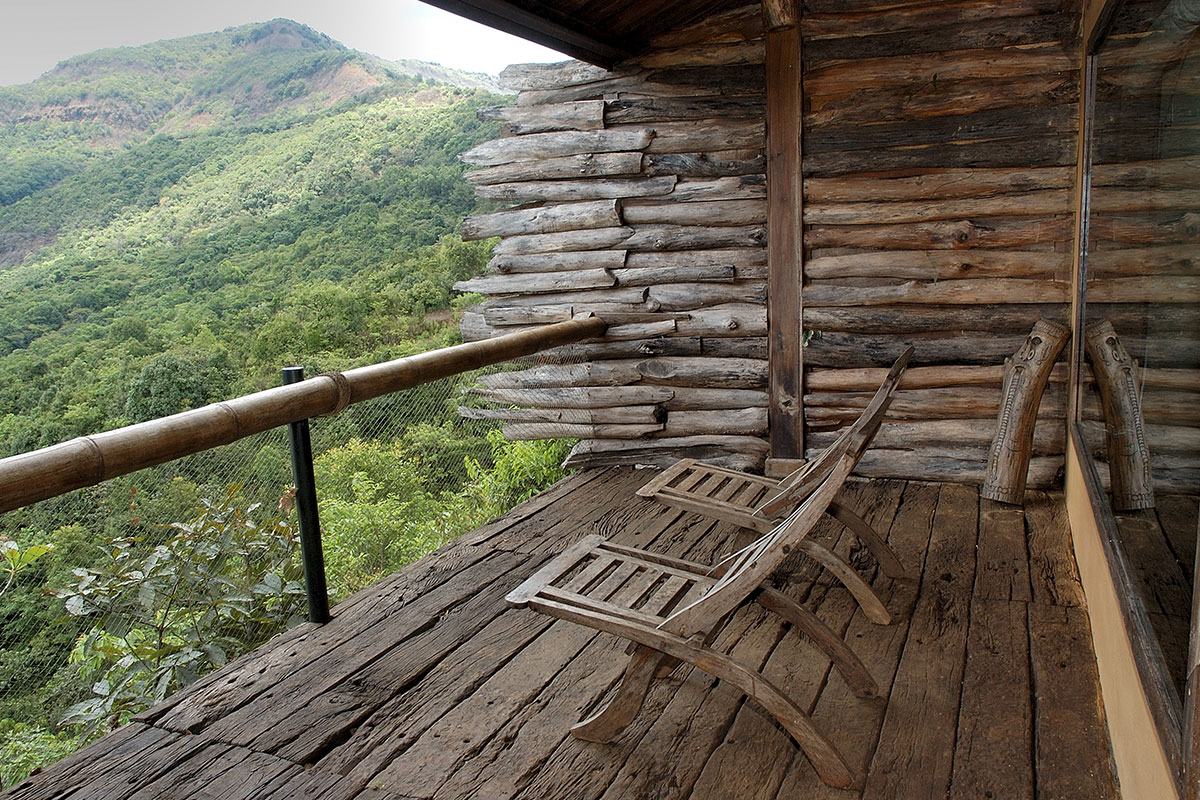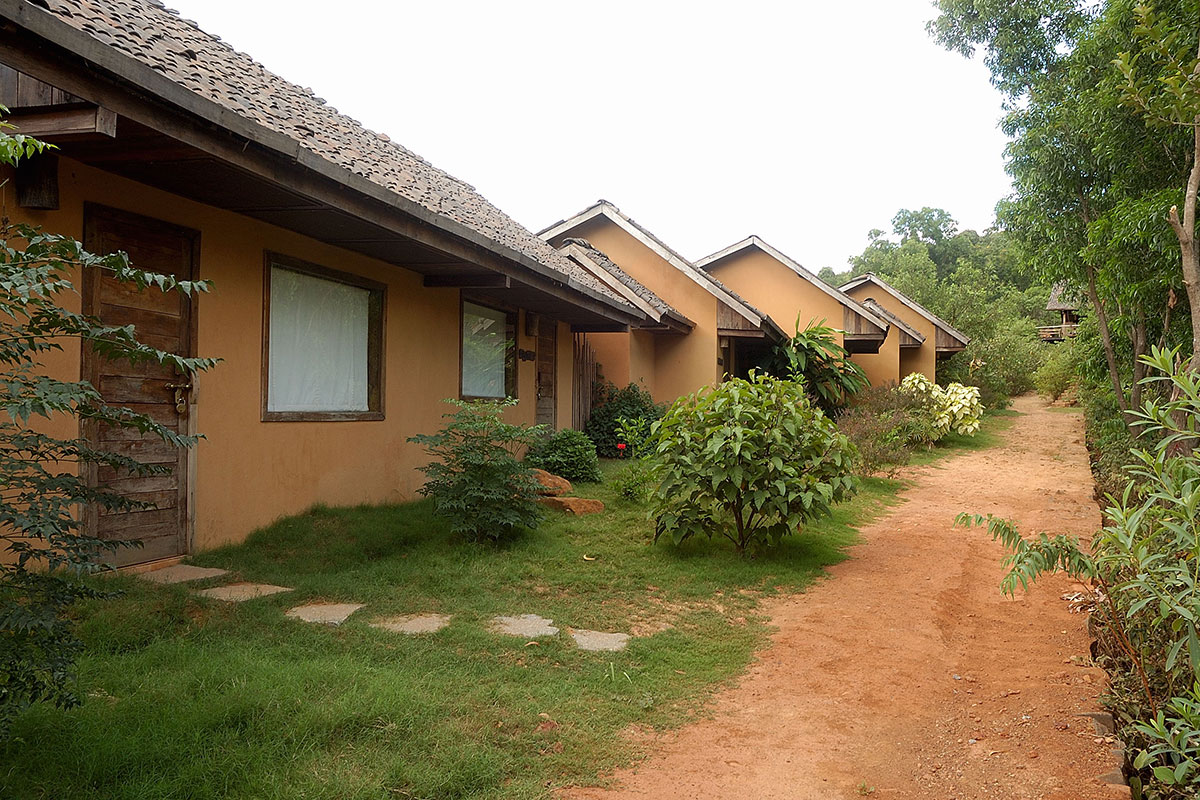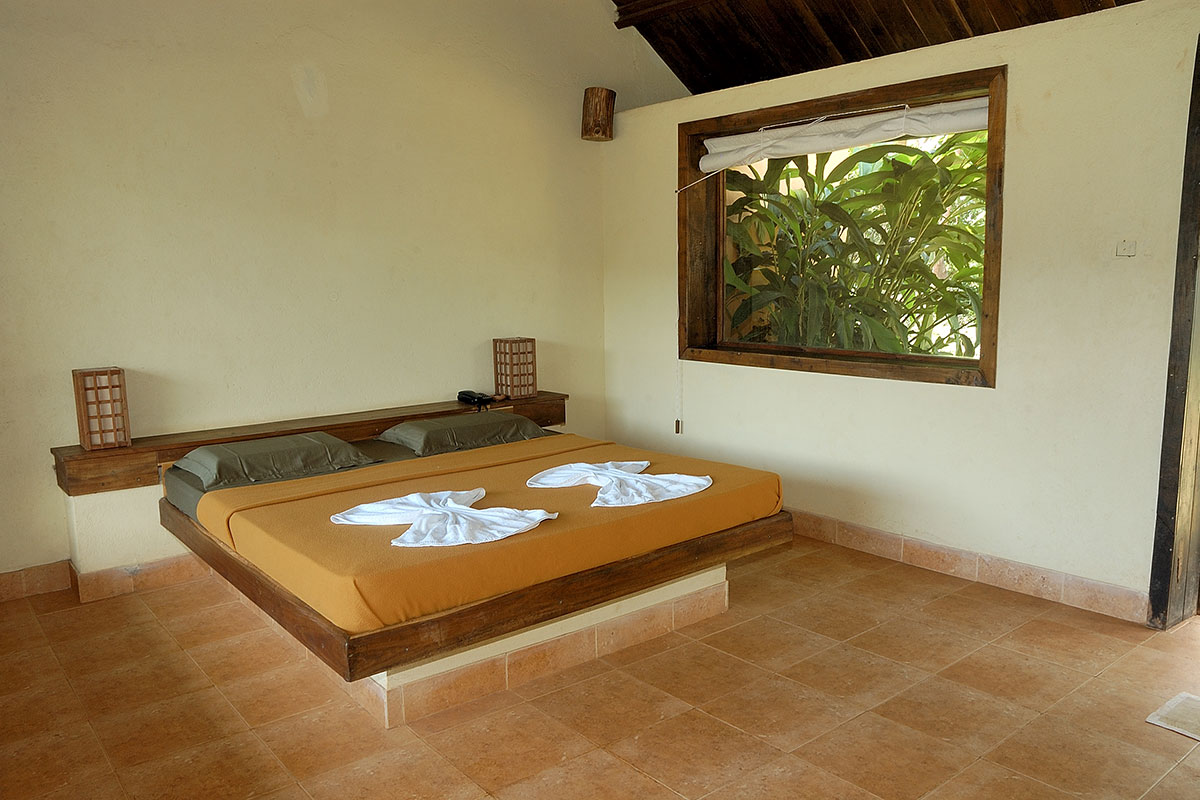 Ridge Cottages
Swapnagandha offers 8 Ridgeline cottages that have been created by following International Eco Standards and present an unobstructed view of the famed Swapnagandha valley and its forests.
A must for those who want to switch of, relax or do nothing, these ridge cottages have fascinating views every season and are thus a must have experience for eco travelers as well as nature enthusiasts.
Board Room / Meditation Center
A small Board Room that can accommodate 25 adults is a part of the facilities at Swapnagandha and is set amidst serene settings overlooking the Anjunem reservoir.
The Board room has LCD presentation facilities and can also be used as a Meditation center, as the open air space provides an exclusive sense of being set one with nature and all its beauty.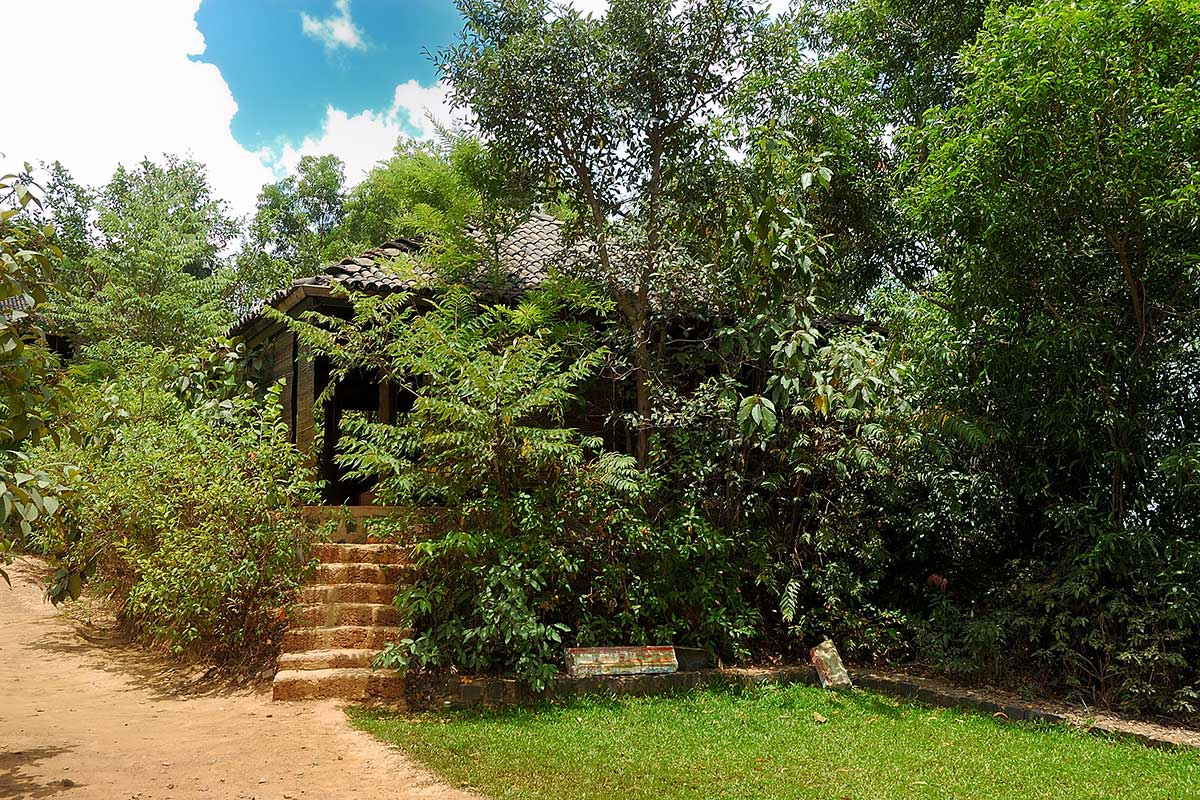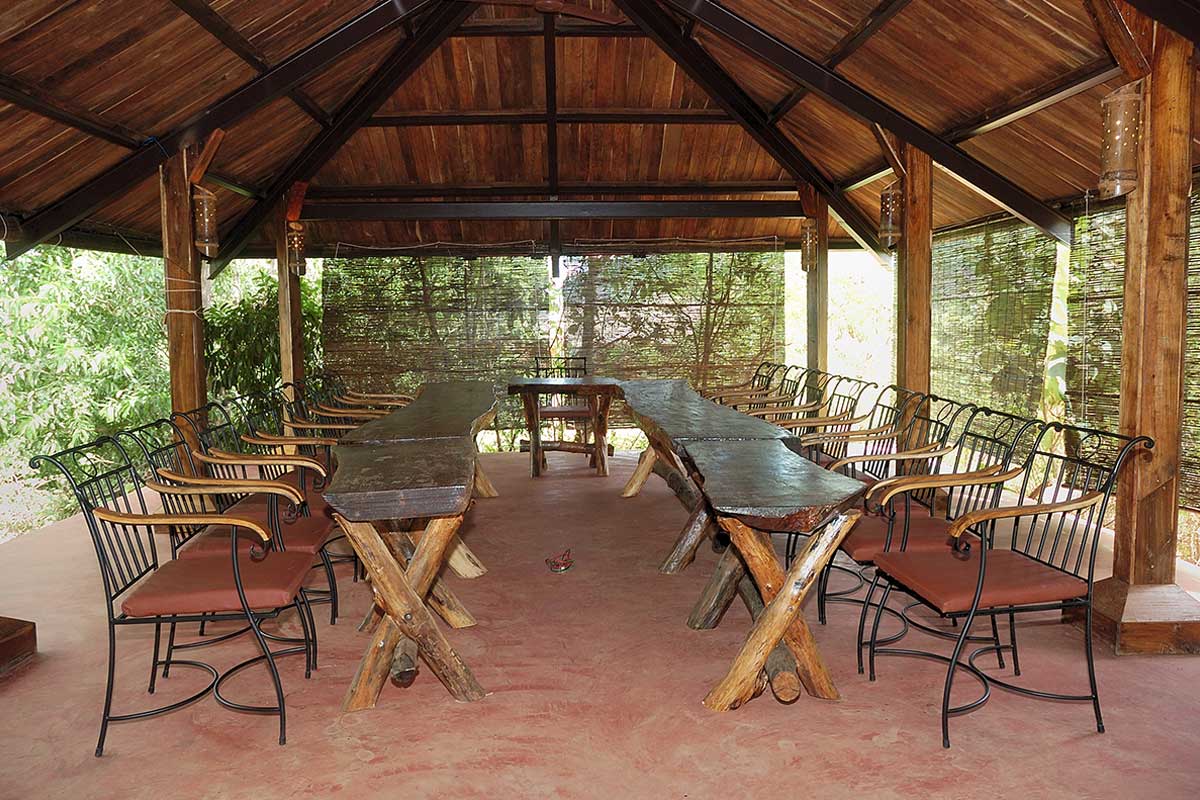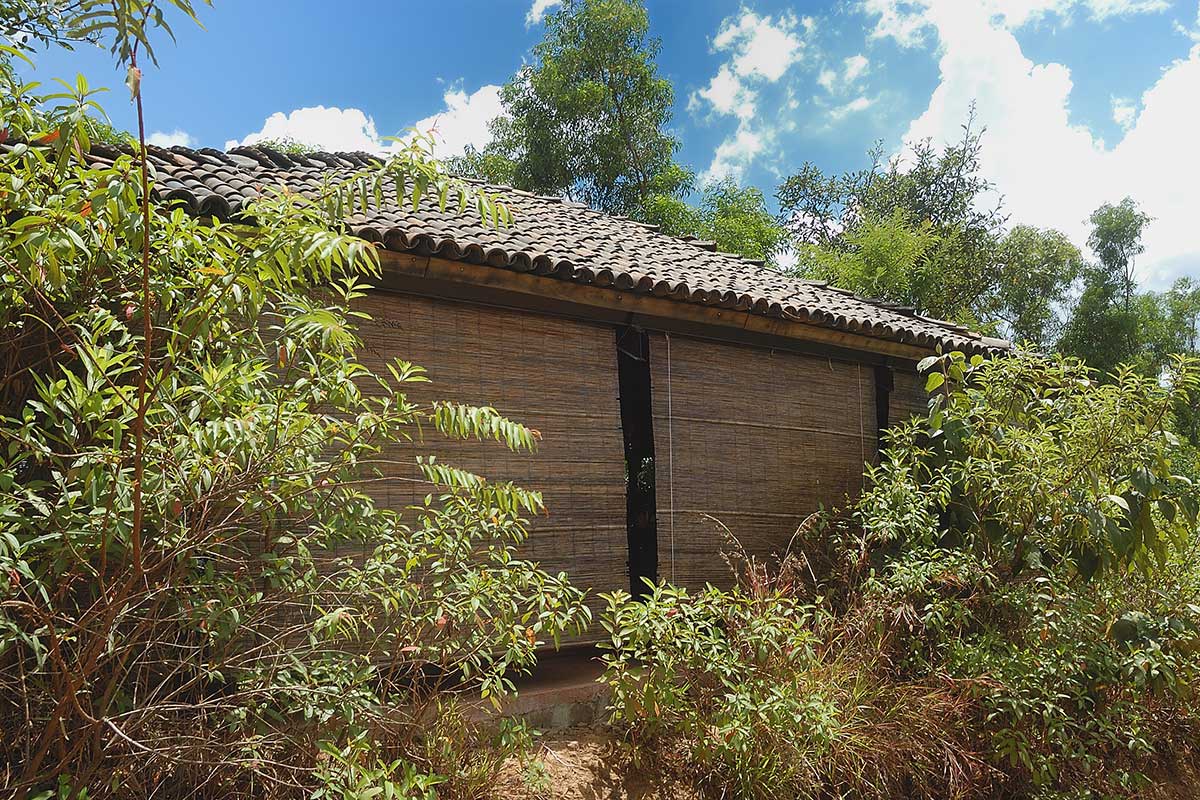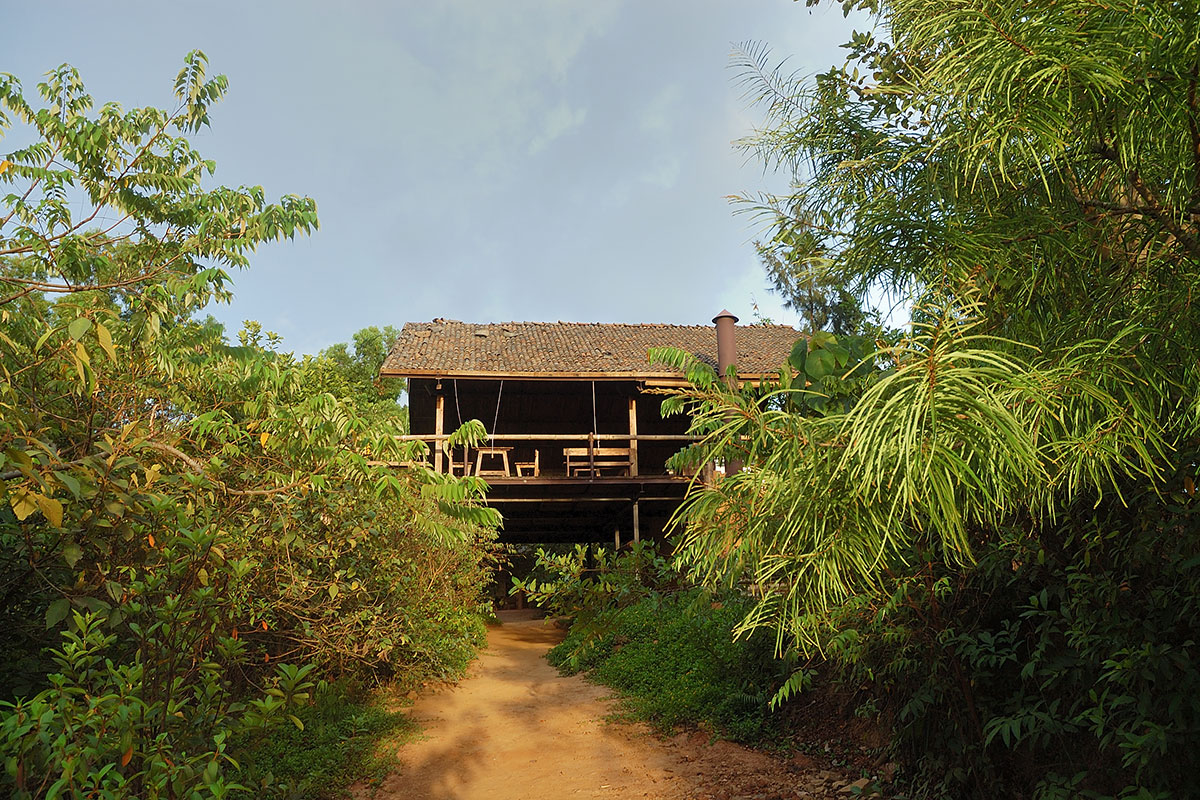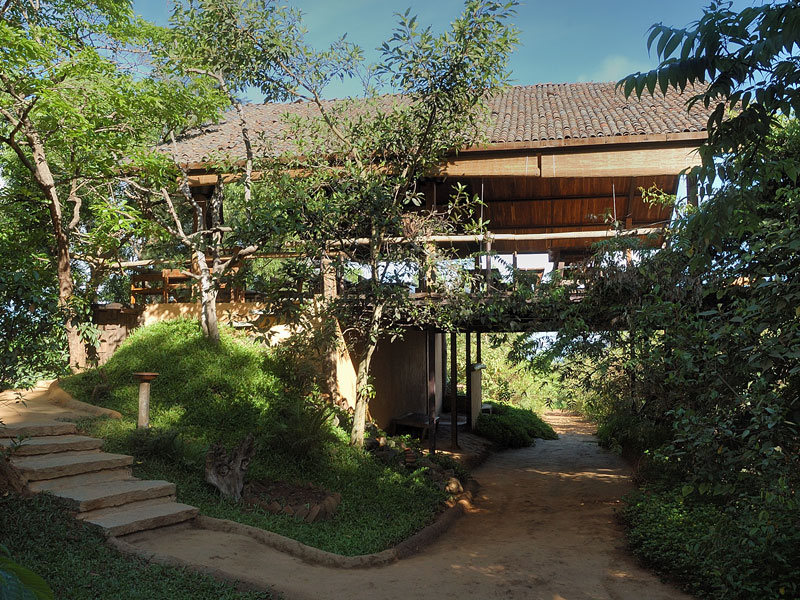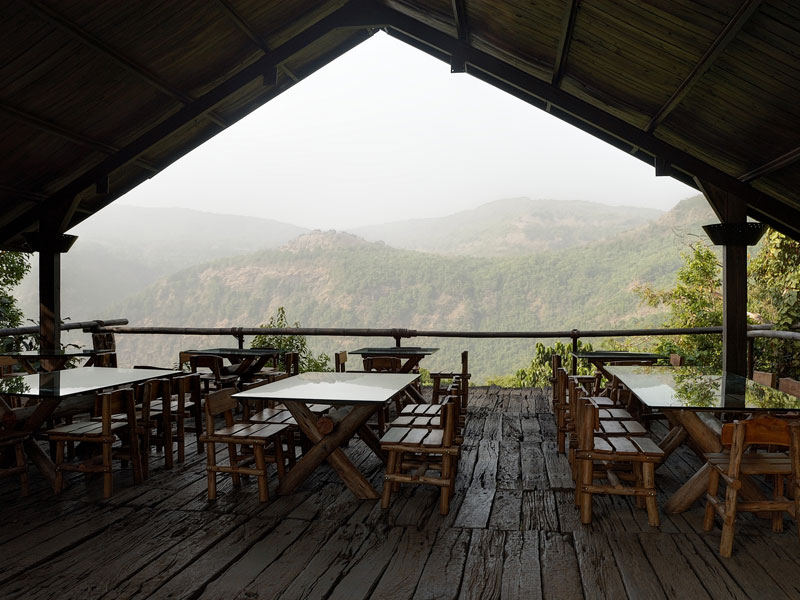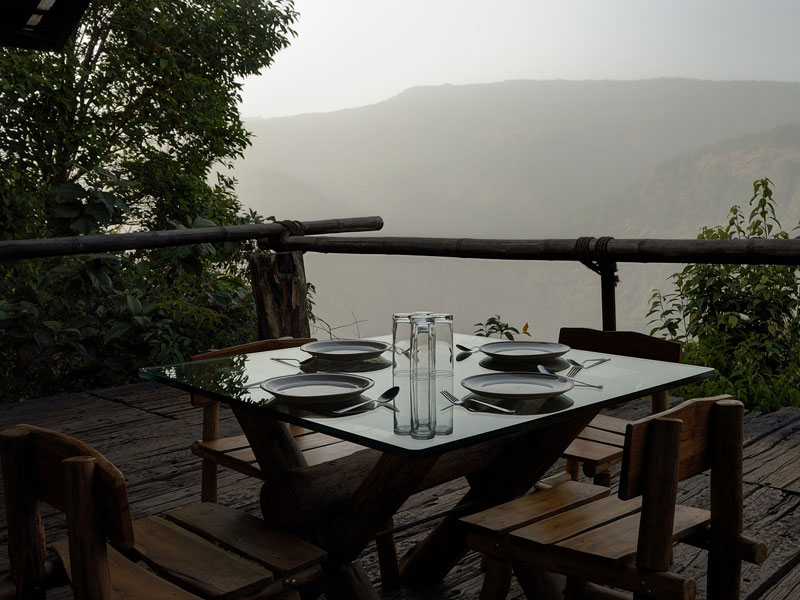 The Restaurant
The ethnic ala carte restaurant offers a wide variety of local cuisine that has been revived and brought together under one roof. With a seating capacity of over 50 adults the restaurant is also an ideal space for small functions and team building discussions.
The restaurant is also open to Day visitors by prior booking only.
The Garden Bar
Our garden bar, with its mystic surroundings and our local barman entertain you with jungle lore and folk art. And do taste "Hurrak" a local cashew extract if you're in here at summer or better still, our wines as they heal your anxiety and and exhilarate your enthusiasm about the setting and enchanting company of nature that surround you.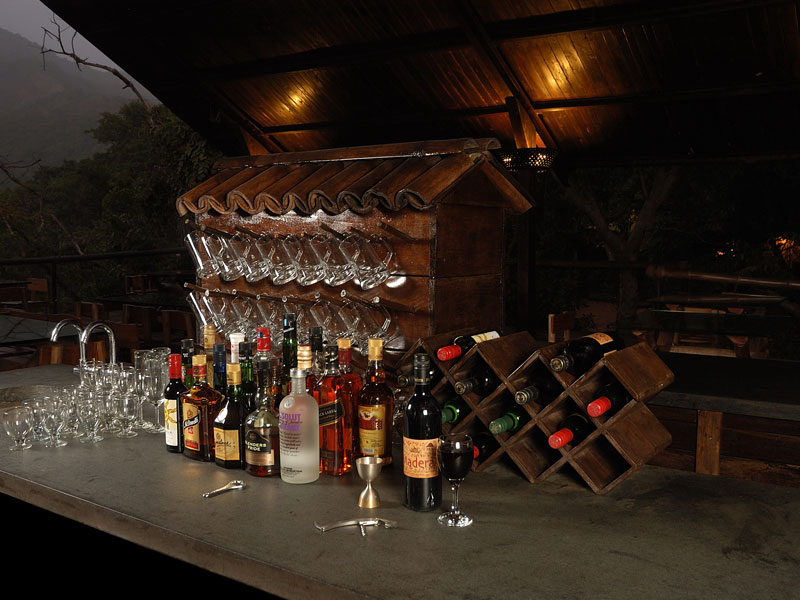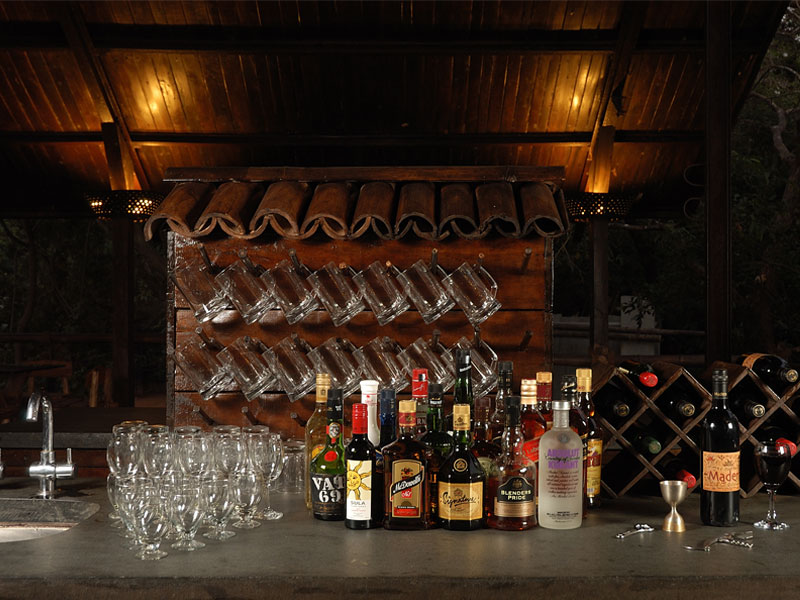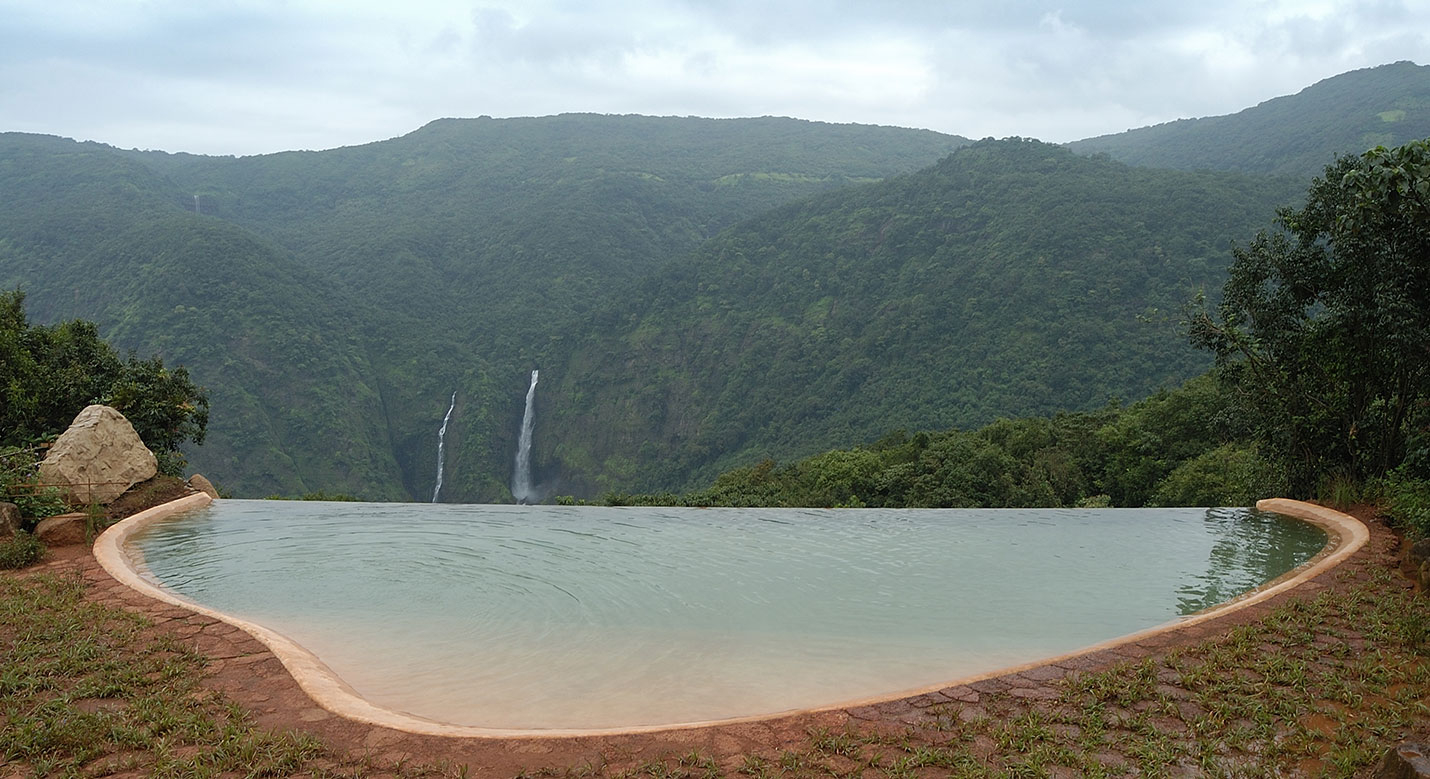 More often than not, subtle surprises in the wilds bring smiles and peace to tired minds and weary souls. Come share that experience with us at one of India's largest Infinity swimming pool set amidst stunning wild vistas of the Sahaydris- land of the Indian jungle.
With a concept that aims to depict serene and placid water in a emerald green valley of infinite diversity, this is a tribute to our Monsoon forests, the Sahyadris and its rivers that nurture our hills and plains.
And for those who do not wish to leave soon, a well stocked bar and additional lounge space and a well equipped changing room under an open-air luxuriant forest canopy is at your disposal, abled by our signature style and service.
Total Page Visits: - Today Page Visits: